Back
PBS Kids
PBS Kids Games App
_Design: UI animation, App UX
_Tech: HTML5 App framework, downloading & unpacking system
_RECOGNITION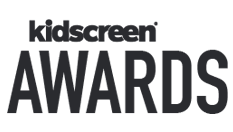 The Kids Are All Right
We partnered with PBS Kids in the US to launch then service the first ever HTML5 games aggregation App
And with astonishing numbers like 200k game sessions played every day and the App installed on over 10 million devices it's clear to see why they wanted a solution to their game discovery problem.

For many content owners, particularly big TV brands, one of the biggest issues and reasons why they turn to native Apps over HTML5 is game discovery. HTML5 is powerful because it is so flexible and its ability to be accessed through nearly all browsers is a huge win. That said, the requirement to play them through standard browsers can be difficult or even impossible for little kids to handle. Another issue is that they often feel ephemeral and hard to 'own' with reloading every play the norm.

We worked with PBS Kids to create an App where ALL of their massive HTML5 games library can not only be easily found and sorted, but crucially downloaded and stored within the App for offline play. A total rebirth for their existing content.

Ever since its 2015 launch we have successfully partnered with the PBS Kids internal team to service and maintain the app with new features, seasonal takeovers and expanded content, retaining the apps existing audience whilst growing it with new users year on year.

Being a trusted brand means that parents are happy to let their kids loose, safe in the knowledge that there are no risks of sneaky IAP or access to any questionable content.

The PBS Kids Games App really is a best in class kids digital product.